Home Learning- All Wagtails are to practise their letters and sounds/tricky words and read their reading books daily.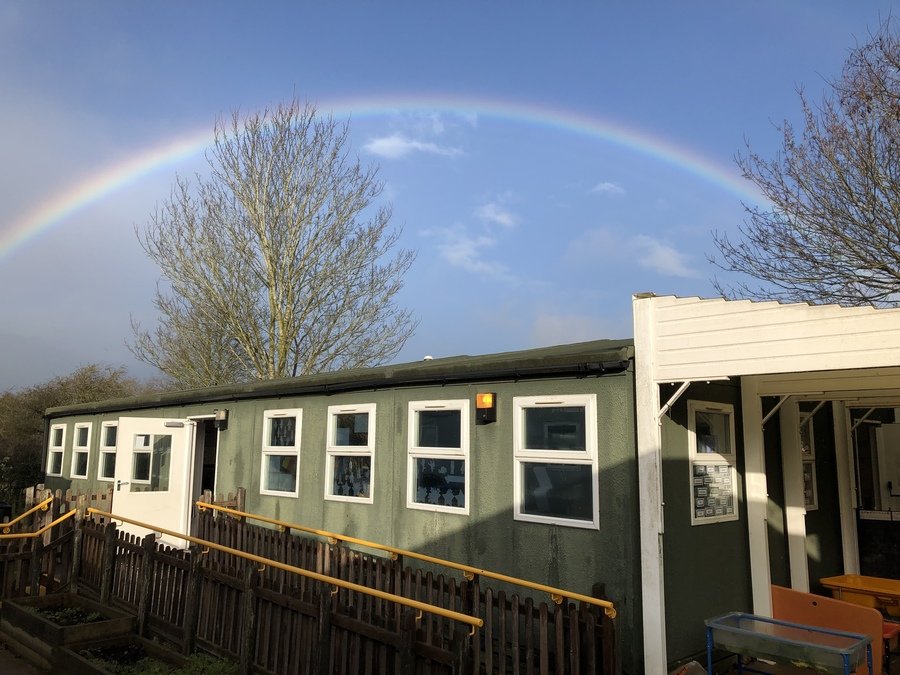 Welcome to Wagtails
We are Reception and Year 1
Class teacher: Miss O'Connor
We are helped by: Mrs Webber
Please click on the links to read our recent curriculum letters:
Wagtails Peek into the Past Mindmap Spring Term 2
Wagtails Curriculum Letter Peek into the Past Spring 2 2020
Wagtails Curriculum Mind Map Peek into the Past Spring 1
Wagtails Curriculum Letter Peek into the Past Spring 1 2020
Wagtails World of Work Mindmap Autumn Term 2.pdf
Wagtails Class Curriculum Letter Autumn Term 2.pdf
Wagtails Class Curriculum Mindmap Autumn Term 1
Wagtails Learning at Home 2020
INFORMATION IN THE CASE OF COVID-19 CLOSURE
Information will appear here giving details of your child's home education programme during the period of school closure.
I will be updating this weekly and would love to hear from you and the children by email koconnor@wsses.co.uk during this time.
My email will be checked every day and all messages will be responded to, even if they are just to say hello or share a photo of what you are up to :)
Today is Thursday 2nd April
Hello Wagtails
We have made it, today is the last day of home learning for this term!
Well done to you all, I am so proud of you all.
Today can you help at home by Looking after a pet- If you have a pet at home take part in their daily care. You could help feed, groom, and clean up after your pet. If you don't have a pet perhaps you could think about, Can all animals be kept as a pet? Think about a particular animal and find out if that animal can be a pet. Draw pictures of the animals and sort the animals into 2 groups; suitable for a pet and not suitable for a pet. Explain why animals were sorted in a particular way.
It has been lovely hearing from some of you and seeing what you have been up to, If you haven't yet sent me an email it would be great to hear from you! I have added some photos above of what people have been doing, take a look! Send me a photo to add! (Parents I need to check photo permissions before adding ones with the children fully in!)
Let me know if you spot a Wagtail on your bird spotting? What other birds did you see? Check out the bird spotting sheet below.
Today will be my last message until Monday 20th April when I will be back with the next part of your learning journey at home.
Keep smiling and have an amazing Easter Holiday! Stay Happy and Healthy.
*****HAPPY 5TH BIRTHDAY ISABELLA FOR TOMORROW*****
Sending a smile and a virtual golden apple sticker to you all!
Miss O'Connor :)
Week Commencing Monday 30th March 2020
During this week please support your child to complete the following work from their home learning packs.
Maths
All Wagtails select activities from the list on your Maths at home sheet and complete one each day. (Parents please keep dates against the task to keep track of those completed and any relevant notes, Thank You)
Talk about what day it is and the date daily, Ask your child questions such as What day will it be in 2 days? What month will it be next month? What month was it last month?
Year 1
If your child has the Green Number Workbook 3 please complete the following pages (including the extension on each page marked with the e where appropriate) this week 6, 7, 8, 9, 10 (Addition and Subtraction)
If your child has the Pink Number Workbook 3 please complete the following pages (including the extension on each page marked with the e where appropriate )this week 6, 7, 8, 12, 13, 14 (Addition)
Phonics
Children to complete the pages/sheets relating to one sound a day.
Miss O'Connor's group z, qu, ch, sh, th
Miss Martin's group ir, ue, aw, wh, ph
Mrs Highton's group & Mrs Thomas's group 1 sound sheet a day.
Remember to read daily and practise their letter sounds and tricky words.
During the usual week Wagtails experience a broad and balanced curriculum, below are some additional and optional ideas to help keep this going whilst we are not living and learning together in school.
Mondays we would usually cook can your child help prepare a meal for the family, or follow a recipe to make a tasty treat.
We would also have Computing: If you can go for a walk with a grown up and use a camera or a phone to take some photographs. When you get home you could look back through the photos you have taken.
Tuesdays we would usually have PE can your child get active, maybe follow a yoga story or look up Joe Wicks for a 5 or 8 minute workout or work out your name using the activities below. We would also have Topic please look below and support your child to explore our topic ideas further at home.
Wednesday we would usually be getting Creative and Musical here is a simple idea to get creative
Adults draw out a load of circles on a sheet of paper, put a few paint sticks and pens on the table and leave them to it. Check out how many different things they have created
On Thursdays we LOVE Welly Walking if you can get outside (even if its only the garden!) and see which birds you can see, can you see any from the tick list (below)? What others did you see? I wonder if any of us can see a Wagtail?
On Fridays we enjoy playing games together can you and your child play a game you have at home, taking turns and following rules to a game is really important.
Of course, you can do any of these things on any day - it is up to you and your families to design your own timetable.
Try and get some fresh air and exercise every day too. Joe Wicks is streaming a live PE lesson at 9am every day on YouTube - why not try that?
I will pop in every day to say hello and signpost you to other daily activities that you could do.
Keep Smiling
Miss O'Connor :)
Curriculum Letters 2018-2019
Wagtails 2019-2020
Our Whole School Topic is Peek into the Past
We are learning about: People from the Past
Wagtails will be Historians and study people who have made significant contributions both nationally and internationally. Learn about their achievements and try some projects in their areas of expertise such as art, music, leadership, science, mathematics and invention. Hopefully being inspired by these role models to dream of what they might achieve in the future.
Wagtails will be Scientists this term learning all about their bodies and senses. Observing changes over time and thinking about how we change as we get older.
Topic/Science Home Learning ideas
Find a picture of Florence Nightingale's nursing uniform. Find another picture of a modern nurse.What differences can you see?

Draw a poster for why it's important to wash your hands.

Create a simple timeline for Florence Nightingale's life.
visit: http://www.bbc.co.uk/schools/primaryhistory/famouspeople/
florence_nightingale/

Ask someone at home about Florence Nightingale.

Collect some images of things or people that make us better. Make a
collage with your pictures.
Thank you to all who attended the Workshop on Kinetic Letters on 19th November if you missed it below is the presentation. Please ask if you would like anymore information and see the school office if you would like to order Kinetic Letter cards to support your child at home with their handwriting.
Thank you to all parents who attended our Phonics and Reading Meeting on 10th October if you missed it below is the presentation- Please ask if you would like anymore information.
Wagtails are Readers
We expect all Wagtails to read daily and practise their letter sounds and tricky words. They are encouraged to read their books more than once for fluency and automaticity.
Below are some links of songs and games we have been using to support our Phonics. You might like to try these at home:
If you are unsure please ask Miss O'Connor which Phonics phase your child is working on.
Websites
https://www.phonicsplay.co.uk play phonics games
http://phonicsplaycomics.co.uk/ read decodable comics
https://epicphonics.com/teachers some good songs especially tricky word songs and alphabet song
https://www.youtube.com/channel/UC7sW4j8p7k9D_qRRMUsGqyw Geraldine the Giraffe has lots of Phonics teaching videos.
Don't forget your child can teach their monster to read using their log in (which is stuck in their blue books)
Wagtails Love Yoga
A place for stories, yoga and fun.
Reception are working towards the Early Learning goals. Click here to view them.
Year 1 are working towards KS1 National Curriculum.
Wagtails are Writers
Kinetic Letters - Letter Formation
The children are following the adventures of Bounce the brave monkey and Skip the scared monkey.
Please help them to practice this whenever they are engaged in writing at home.
We strongly discourage children bringing toys or other items from home into school to play with.