Welcome to Woodpeckers Class!
Woodpeckers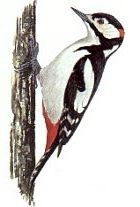 Welcome to Woodpeckers!
Year 2
Class teacher: Mrs Thomas
Please click on the links to read our curriculum letters:
Woodpeckers Curriculum Mindmap Term 4
Woodpecker Class Curriculum Letter Spring Term 2
Woodpecker Class Curriculum Mindmap Spring Term 3
Woodpecker Class Curriculum News Spring Term 3 2019-2020
Woodpecker Class Curriculum Letter Mindmap Autumn Term 2
Woodpecker Class Curriculum Letter Autumn Term 2
Woodpecker Class Curriculum Mindmap Autumn Term 1 2019-2020
Woodpecker Class Curriculum News Autumn Term 1 2019-2020
Woodpecker Class Curriculum News Summer Term 6 2018-19
Woodpeckers Class Curriculum News Summer Term 6 2019 part 2
Woodpeckers Class Curriculum News Term 5 part 1
Woodpeckers Class Curriculum News Term 5 part 2
Woodpeckers Class Curriculum News Spring 1 and 2 2019 (Term 3 and 4) part 2
Woodpeckers Class Curriculum Letter Spring Terms 3 & 4
Woodpeckers Class Curriculum Letter Mindmap Autumn Term 2
Woodpecker Class Curriculum Letter Autumn Term 2
Woodpecker Class Curriculum Letter Autumn Term 1 pt1
Woodpecker Class Curriculum Letter Mindmap Autumn Term 1 pt2
INFORMATION IN THE CASE OF COVID-19 CLOSURE
Information will appear here giving details of your child's home education programme during the period of school closure.
It's Thursday and the last day of term!
Hello Woodies,
Today is the last day of your booklets and all your other home learning, enjoy your time off, keep trying to be active, creative, kind and helpful.
Hopefully you should have finished your topic fact sentences and once you have completed your booklets for today why not do some Easter craft. Mrs Sida and I were at school today, we started our morning with Oti Mabuse's Dance class for kids Shrek style, there are lots of others to choose from so have a look Oti Mabuse's Dance Class
We're also going to try the 64 Million Artists challenge today: Choose a colour to suit your day. In 5 minutes, find as many objects around you that are that colour. If you are with other people – each of you could choose a different colour! How many objects can you find? Arrange your objects however you like and take a photo.
If you're not feeling creative today and didn't try it out yesterday take a look at BBC Dance Mat Typing
I still don't know your favourite websites and activities so let me know and I'll put them on here for you all to share.
There are lots of free audio books to listen to, Audible books on Amazon or Audio stories
along with David Walliams, there is a story every evening at 7:30pm on Jo Wiley's show on Radio 2.
Just one link for today, some well being ideas for the holiday
Thank you again for all your emails, please send me a quick email about what you have been doing if I haven't heard from you yet.
Mrs T
Week 2 Monday 30th March 2020
Hello Woodpeckers, I hope you enjoyed your weekend and got plenty of fresh air, even though it has been quite cold. Please continue with your booklets this week daily and using your exercise book for the different creative work that you find interesting. Please make sure that you take regular breaks once you have completed something, nobody expects you to work for hours at a time; little and often with some reading in between, some exercise with Joe Wicks or BBC Supermovers and some time outside. Please take the time to write neatly, writing the date and title to for what you have decided to do.
This week:
In your Maths and English Grammar, Punctuation and Spelling booklets you should be ready to start Set B, I am really interested to know your scores, ask your adults if they or you can let me know. If you need more practice remember BBC Bitesize and Top Marks are really useful, I have put the links underneath. Your English Reading booklet has a poem for you to complete before you start Set B. Remember to take your time and ask a grown up if you are unsure of the instructions, they can check the answers for you or with you. If each one is taking you more than 10 minutes have a rest after 10 minutes and then go back to it, a break often helps you concentrate better.
Please carry on with your booklets, Spellings and Reading.
Spellings - practice the words on your Spring term spelling list or word list, look up the meaning of any of the words new to you, before trying to use them in a sentence. It is up to you how many words you practice per week and how often during the week, be creative and use different colours or anything else you find helps you.
Reading is still very important, you might have finished your 3 school books, try and read them for a 2nd time this week.
Maths skills - Continue practicing your times tables: 10, 2 and 5. Check that you know your number bonds to 20 and then 100, time yourself to see how quickly you can get more than 5 or 10 right. If you are able to use online games try the different Top Marks games. Please let me know which games you enjoy.
You might want to continue with some of the same lessons that we would be doing at school or make your own timetable with Brain Breaks to help you concentrate:
Monday - PE, there is Joe Wicks PE every morning at 9am or choose a Supermovers if you fancy a change. Try some Art today, choosing 1 of the challenges from 64 Million Artists or Tate Kids https://www.tate.org.uk/kids have lots of different ideas.
Tuesday - Science, can sometimes be tricky at home, The Science Museum https://learning-resources.sciencemuseum.org.uk/ has investigations and quizzes for you to try. You might prefer to do some cooking with your grown up or find a recipe that you could try out later in the week. If you enjoy music ask a grown up if you can listen to Funkids https://www.funkidslive.com/ if you didn't have time last week.
Wednesday - Computing let me know if you have used Scratch or BBC Dance Mat typing, I haven't had any PowerPoint slides sent to me yet. I know that I am not with you at the moment, I am interested in what you all have been doing. We normally have PE, what exercise have you managed to do? Have you used any space outside to create a routine or have you been skipping, star jumping, trampolining or something else.
Thursday: Topic - Did any of you find anything similar about the three nurses we were researching: Florence Nightingale, Mary Seacole and Edith Cavell.
Friday: PSHE - it is very important to think about how you could help others and be kind to them. Like Harrold from the Life Bus you could keep a diary of how you have helped others smile, been kind and helpful https://www.coramlifeeducation.org.uk/harolds-daily-diary
Again these are only suggestions, it is up to you and the people at home if you make your own timetable. Try to do different activities so that you can have fun learning in lots of different ways. Please email me, I still haven't heard from all of you and let me know what you have been up to, not just your learning. Keep looking out for my daily messages with other ideas that you could try.
If you want to share your rainbows or smiles and even a photo of you washing your hands email me. Please be kind to each other, keep safe and I am here and want to know what you are learning and doing.
Mrs Thomas
Woodpeckers love using Phonics Play!
Here's the website link to play phonics games with your child: