Burwell House Residential
Year 5 and 6 spent three fantastic days at Burwell House in Cambridgeshire from 5th - 7th June, along with year 5 and 6 pupils from Spratton. This is the 7th visit we have made to this centre, where the children make their own films in the fully equipped TV studio, as well as taking part in other activities including map-reading and orienteering, enamelling and team-building. Our pupils were an absolute credit to the school and the films produced were some of the best that we have seen - original, funny and very professional!

Safer Internet Day 2019
Safer Internet Day 2019 was celebrated globally on Tuesday 5th February with the slogan: 'Together for a better Internet'.
Coordinated in the UK by the UK Safer Internet Centre the celebration sees hundreds of organisations get involved and join a national conversation about using technology responsibly, respectfully, critically and creatively.
The day offers the opportunity to highlight positive uses of technology and to explore the role we all play in helping to create a better and safer online community. It calls upon young people, parents, carers, teachers, social workers, law enforcement, companies, policymakers, and wider, to join together and help to create a better internet.
The UK Safer Internet Centre invites everyone to join Safer Internet Day supporters across the globe to help create a better internet on Tuesday 5th February 2019, and throughout the whole year!
For more information visit www.saferinternet.org.uk and the websites of the partners: Childnet, the Internet Watch Foundation and SWGfL.
Summer Art Exhibition
We held a wonderful Summer Art Exhibition to end our 'Amazing Animals' topic. It was lovely to see so many families in the hall looking at what their children had produced.
Reading Matters!
Did you know that parental involvement has more effect than schooling on attainment in children age 5-16?

Did you know that children of parents who take an active interest in their education make greater progress than other children?

Did you know that reading for pleasure at home is one of the factors that increases the likelihood of success later in life?

Did you know that children who enjoy reading have an average standardised reading score 11 points higher than children who do not enjoy reading?
In school, we are looking at exploring new approaches to engage parents and children in the joy of reading.
One strategy we have used to interest the older children in reading a wider range of books is Kestrels' reading challenge. 5 of our year 6 super-readers have already completed the challenge, which includes reading a classic, a book that has won a prize and a book of poetry.
Pictured below: our year 6 reading superstars!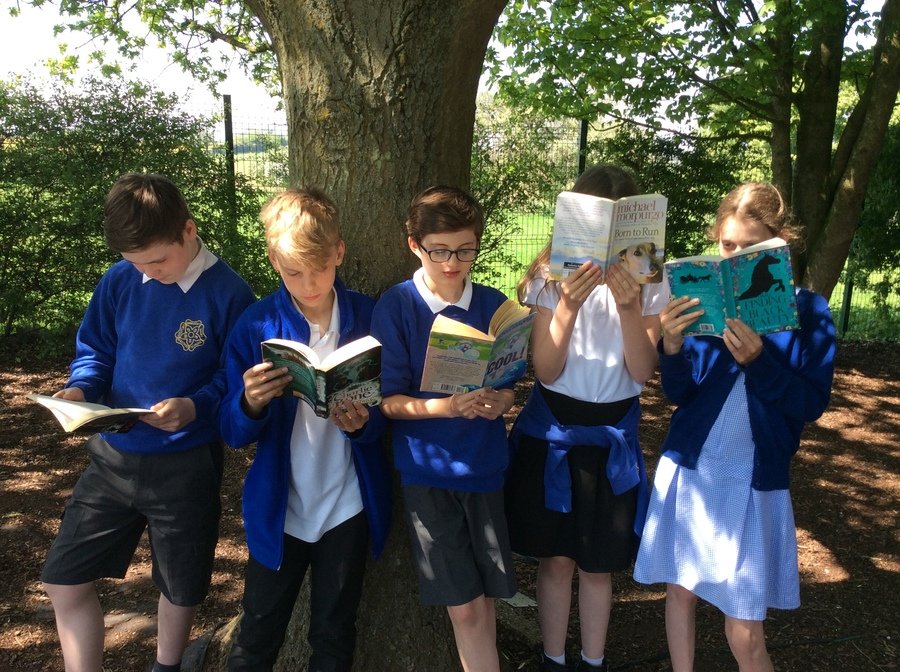 "This is a GOOD school." Ofsted 2012.
Latest WSSES Calendar Events
There are currently no events.
Calendars page(s): WSSES Calendar >>